Professor in the Department of Signal Processing & Communications, Universidad Carlos III de Madrid (UC3M), Spain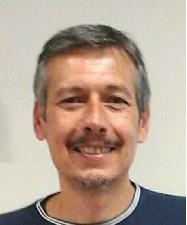 Degrees
Telecommunication Engineering, UPM, 1991
Ph.D. in Telecommunication Engineering, UPM, 1996
Group of Multimedia Processing (GPM)
Since its creation more than a decade ago, he has been the leader of the Group of Multimedia Processing (GPM), which focuses its research activity on the general field of speech, audio, image and video processing, especially on Computer Vision and Speech Recognition.
Research interests
His primary research interests include image and video analysis, and computer vision. Specifically, besides a basic research line devoted to visual salience, he focuses on  several applied research lines including: medical image-based computer diagnosis systems, video-based event and anomaly detection systems, object detection, recognition and tracking, and image matching for retrieval applications.
Awards
He has deserved several awards, including:
"Best Paper Award of International Conference on Image Processing (ICIP) 2011, September 11-14, Brussels, Belgium"
"Best Doctoral Thesis in GSM Applications of the Official School and Spanish Association of Telecommunications Engineers and Airtel Foundation 1996".
His recent projects and publications can be found in ResearchGate, ORCID, or Google Scholar.