Miguel Molina Moreno received his Telecommunications Engineering Degree from Universidad de Granada in 2015 and his M. Sc. in Telecommunications Engineering and Multimedia and Communications from Universidad Carlos III de Madrid in 2017. He is currently pursuing his Ph. D. thesis in the field of Computer Vision applied to medical image in the Multimedia Processing Group.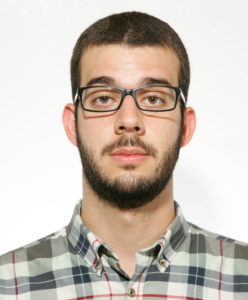 Since 2015 he is a Research Assistant with the same group. He has participated in different projects related with Computer Vision and image processing, which include license plate detection in complex urban scenarios, gas-leakage image enhancement with infra-red cameras and lesion segmentation from US and dermoscopy images.
His research interests comprehend computer vision applied to medical image, object detection, signal processing, Machine Learning and Deep Learning.
More information related to his research activities can be found in LinkedIn and
ORCID.